Weight Loss at Family & Sports Chiropractic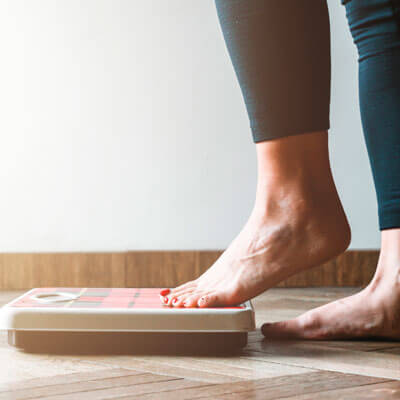 Family & Sports Chiropractic is pleased to offer a highly effective program to help you metabolize fat and use it for energy. The ChiroThin™ system involves taking natural dietary supplements full of ingredients that aid in the transportation and metabolism of fatty acids while stabilizing blood sugar.
How ChiroThin Works
Your program will involve taking ChiroThin supplements and eating anti-inflammatory foods that have a low glycemic index. With both of these elements, your body can use stored up fat for your energy. The ChiroThin formula you'll take contains amino acids, vitamins and cell salts, which will provide you with even more benefits.
You'll get all the dietary guidance and behavioral modification advice you need. Plus, the program is sustainable—you'll receive strategies to maintain your weight loss in the long-term.
A Doctor-Supervised Weight Loss Program
While you're on the program, you'll meet with your doctor every week. During these appointments, you'll get a chance to ask any questions you have and share any challenges you've experienced. You'll be weighed, have your blood pressure measured and we'll get specific body measurements done. Based on this information, we can calculate your BMI. The results dictate what we'll instruct you to do in the coming week before your next follow-up.
Frequently Asked Questions
Am I a candidate?
There may be contraindications to this program. We start with a detailed screening process that reveals any complicating factors to ensure you're a candidate before embarking on the program.
What makes ChiroThin different from other weight loss options?
The ChiroThin program isn't based on protein-only like so many other programs out there. You'll eat low glycemic index, anti-inflammatory foods and take a nutritional support formula. This formula is unique to ChiroThin. It aids in suppressing cravings and hunger, stabilizes your blood sugar, detoxifies the body and aids fatty acid metabolism.
How long does the program go on for?
The ChiroThin weight loss program takes place over six weeks. It is well within what the accepted standards are for weight loss established by research. The parameters include doctor supervision, dietary modifications, behavioral changes, time on the program and nutritional supplementation. When indicated, exercise may also be a part of your program.
What do I do when I'm done with the program?
There is a step in the program that helps you transition off the ChiroThin system and back to your normal life. You'll continue to eat foods that have a low glycemic index and are anti-inflammatory. Your long-term guidelines, tools and strategies provided by your doctor will ensure your continued success.
Is there quality control involved in the ChiroThin products?
Yes. The ChiroThin manufacturing facilities are FDA-certified, complying with all codes and practices. Unlike many, the manufacturer of ChiroThin, ChiroNutraceutical, has its own FDA establishment number. Everything is made in the U.S. using high-grade ingredients. Nothing is imported from overseas.
No. ChiroThin is only available from ChiroThin practitioners, such as Family & Sports Chiropractic.
---
Weight Loss Aliso Viejo, Laguna Hills CA | (949) 448-9088