About Family & Sports Chiropractic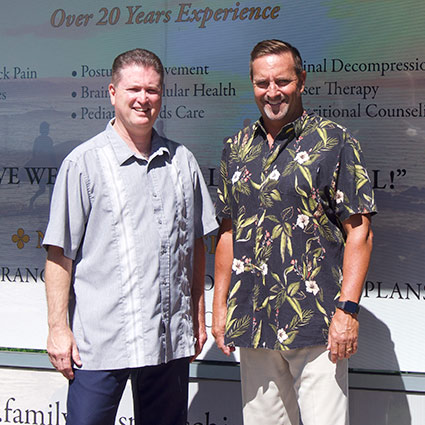 Dr. James Reiley attended UC-Davis to complete his undergraduate education, majoring in premed/sports medicine. There, he played college baseball, continuing his lifelong love of athletics. After attending Palmer College of Chiropractic, he continued to stay connected to sports. Choosing a practice name was easy—it reflected the populations Dr. Reiley wanted to serve the most.
At Family & Sports Chiropractic, you can get the head-to-toe care you need, whether you're an elite-level athlete or a parent who needs to be at their best. You don't need to participate in sports to get the most out of your body. Chiropractic care can assist you in making sure that you can perform at your highest level.
We are committed to serving the true healthcare needs of those in our community, allowing individuals to be healthy and thrive.
The Highest Standard of Service
Family & Sports Chiropractic is an upbeat, positive place that's staffed by competent, caring people. You'll know that we have a deep level of compassion and a desire for you to get the attention you need. At your first appointment, if we don't think we can help you, we'll find you someone who can.
Everything in our office is designed with one thought in mind: what we would want or expect if we were in your shoes. Rest assured that we'll keep your best interests in mind at all times, never recommending any unnecessary treatment and giving you advice based on our years of experience and training.
Could You Be Our Next Success?
One of our favorite cases to tell people about is a 70-year-old man who came in with sciatica, low back pain and a limp. With care, his conditions resolved. Then, the man made a decision: to not let his health deteriorate again. To ensure he stayed well, the man continued with wellness care. Twenty years later, at age 90, he's still going strong!
Flexible Opening Hours
We want to make sure it's easy for you to get the care you need. Same-day visits are available. We're open on Saturdays and feature late opening hours. Contact our chiropractic care center today to get started!
---
About Family & Sports Chiropractic | (949) 448-9088